Moda All-Star:  All in a Row Again Blog Hop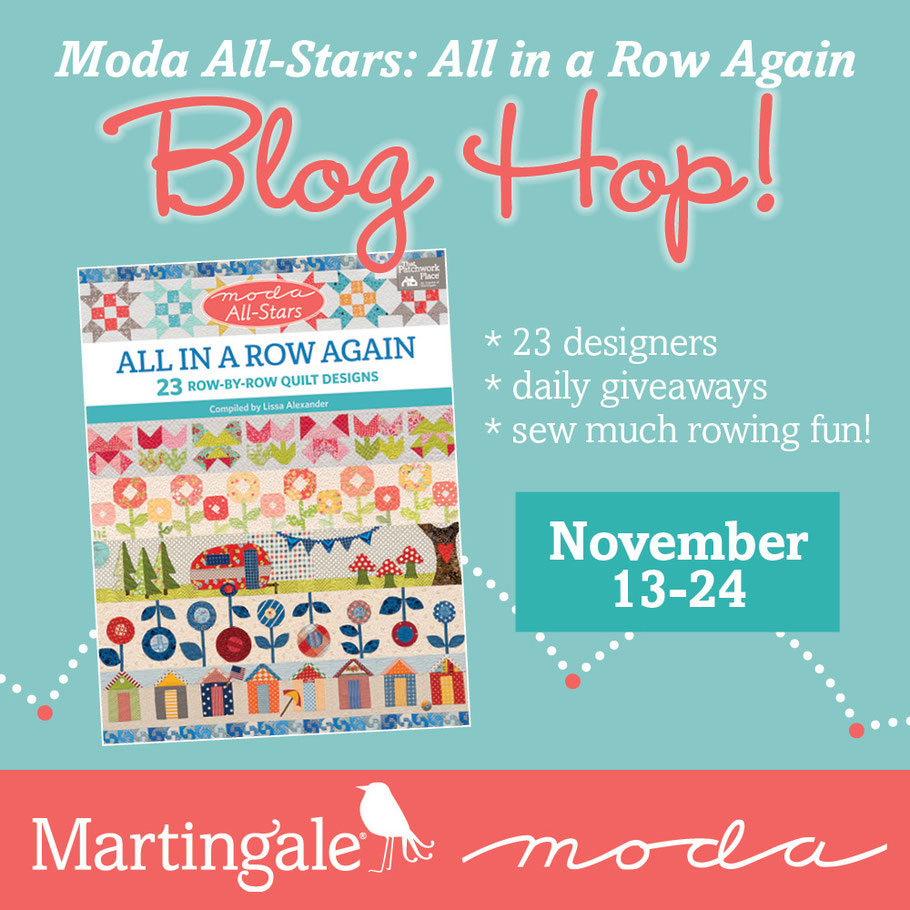 I am so excited to be a part of The Moda All Star, All In a Row Again book.  I had so much fun designing this row and hope you enjoy combining it with other rows to make your own creation.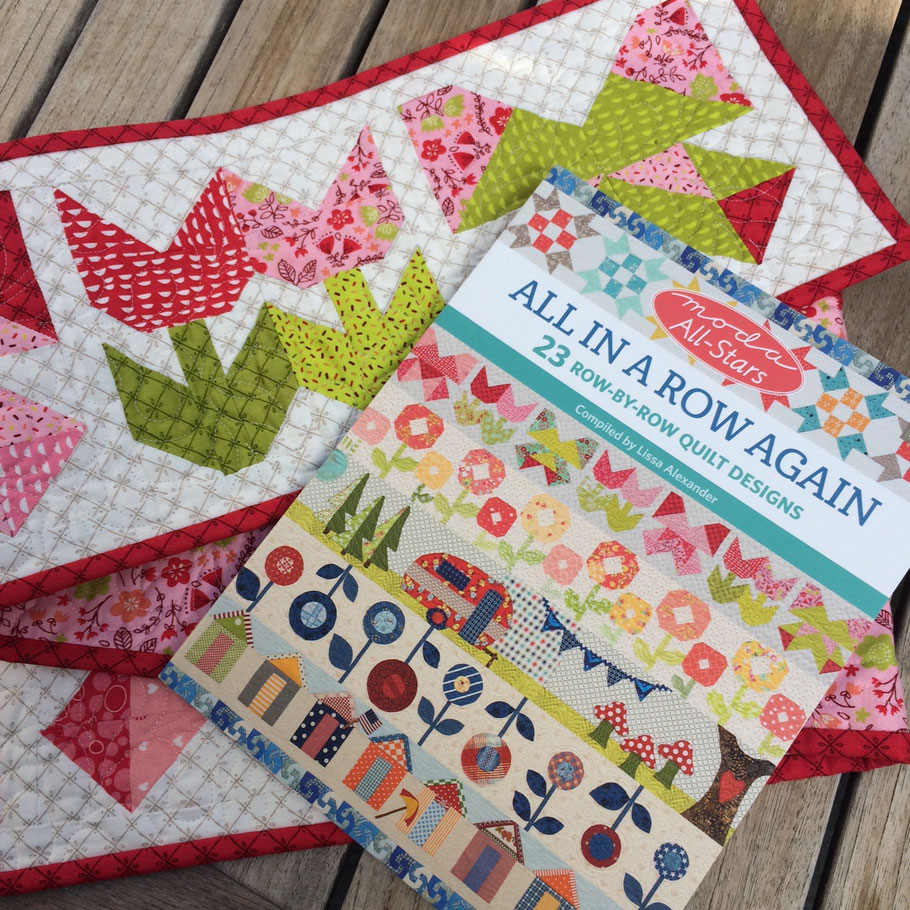 I love all the rows and they match every designers personality.  I do have a few favorite rows in the book though.  My first favorite is Kate Spain's Barn Cute.  I just love the whole concept of the barn quilt and think it is just the neatest thing to do.  My dad is a farmer in California and my mom and I think his barn would be perfect for a barn quilt.

Another favorite is Autumn Wind by Kathy Schmitz.  I just love the block design and those embroidered birds with the acorns are absolutely perfect.  I have just started to play around with embroidery and can only dream of being as good as Kathy.

Sandy Klop is someone who make everyone smile and she manages to do it with the Beach Houses row.  I love how she created the water and the little beach house are just so cute.  I love the beach and this row just makes me want to take a drive over the hill and walk on the sand.

So this is probably what everyone has been waiting for.   Martingale is providing one of my readers with a free E-book version of All in a Row Again.  All you need to do is let me know what your favorite type row quilt is such as nursery, holidays, seasonal etc. I will choose a winner from the comments below and announce the winner Monday November 20th.  Make sure to also visit
Also visit Laurie Simpson as she shares her row today.

Make sure to go to the All in a Row Facebook page, where they will be hosting a series of giveaways throughout the blog hop, as well as sharing everyone's blog post (the giveaways include 10 prizes plus 3 extra-BIG prizes from Martingale and Moda!). The Facebook page link is here: https://www.facebook.com/allinarowquiltalong/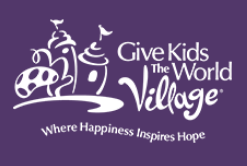 Although I super excited about being a part of this book and sharing my designs, the part I am most excited about is that this book supports such a wonderful cause.  Give Kids the World Village helps children with life-threatening illnesses enjoy weeklong, cost-free vacations with their families. Together, the designers are donating royalties from the book's sales to benefit this charity. It's such an honor to be a part of this!