Hi everyone!!  I am super excited to be a new member of the Blockhead Part 2.  I was selected by Betsy Chutchian.  I recently got to know Betsy at Fall Market in Houston.  Our booths were right next to each other and we had such a great time getting to know each other.  She is such a talented designer and quilter and I couldn't be more excited and honored to be in the same Moda family with her.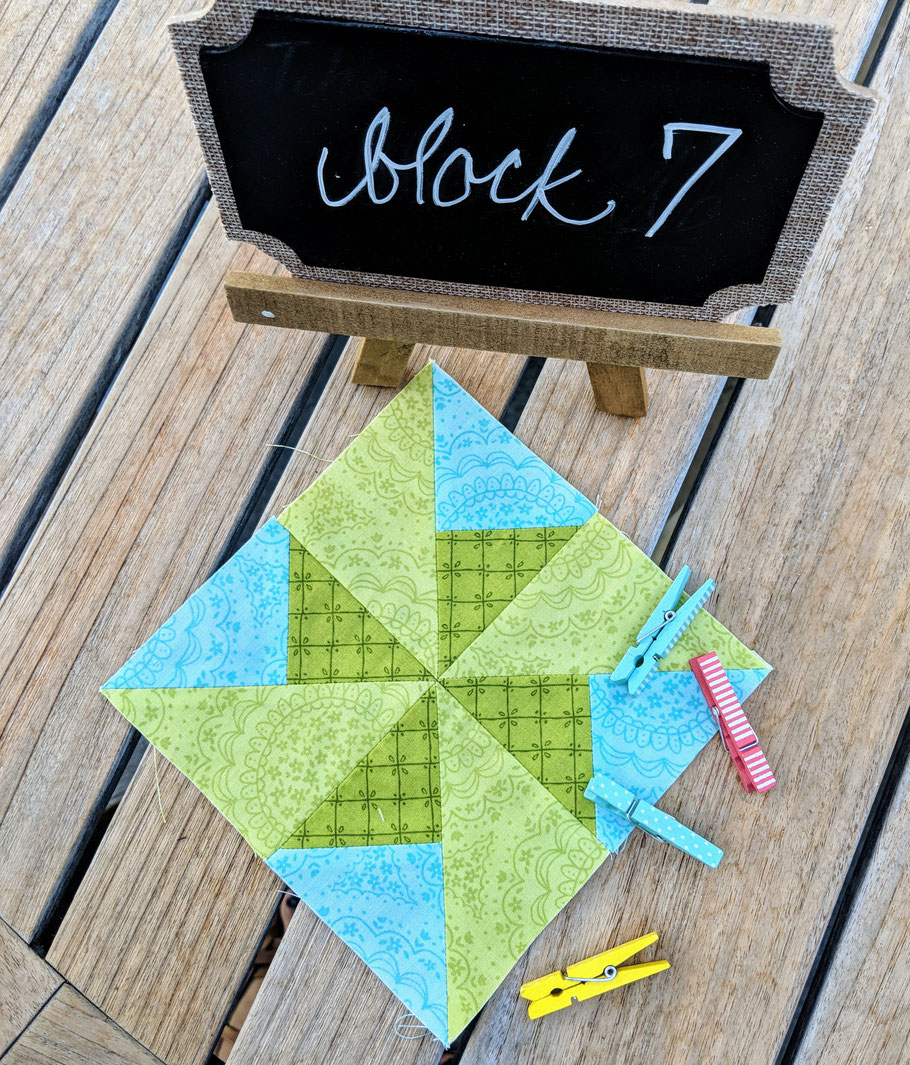 Now onto business.  Today is my turn to introduce my first block for Blockheads Part 2.  It's called Spin cycle and it is the 7th block coming in at a whopping 6" finished.  Although it is small, it is mighty!  I love the implied movement of this block.  I created it using fabric from my Home Sweet Home collection.  You can download Spin Cycle http://blog.modafabrics.com/block-heads-2/ and click on Block 7 - Spin Cycle.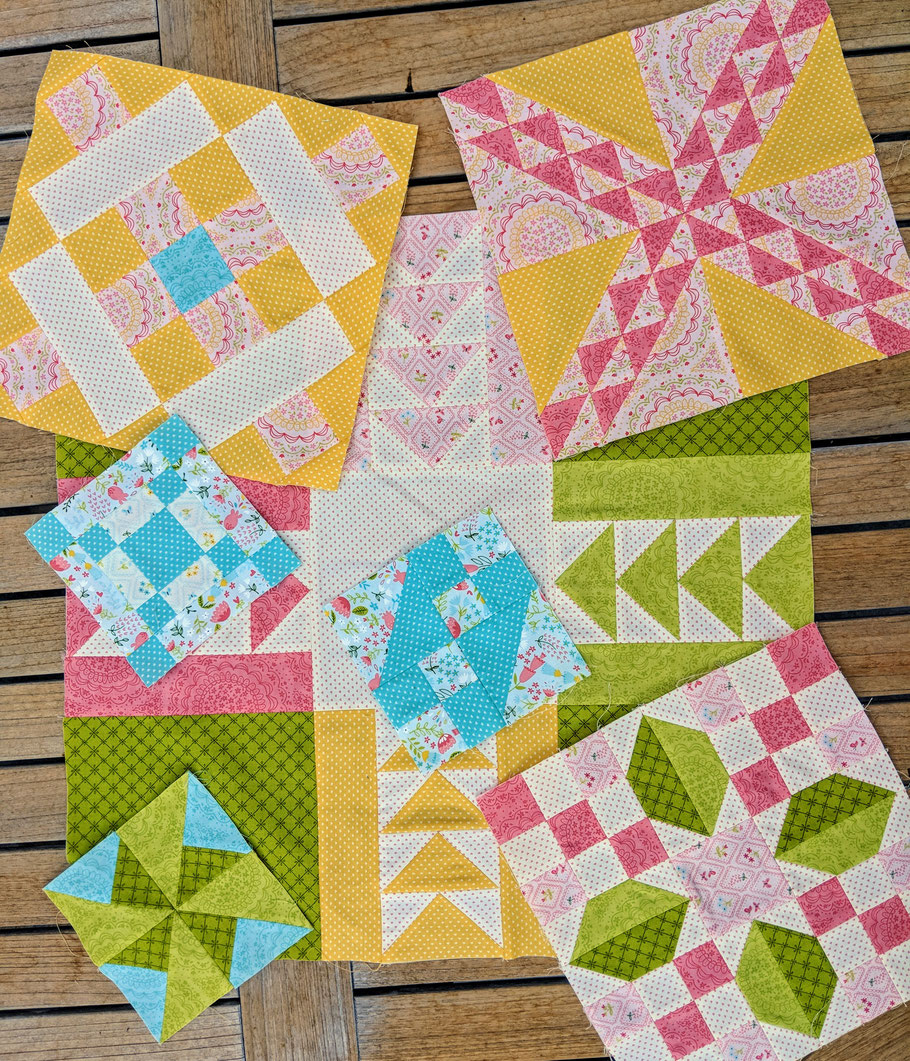 It has been so much fun creating the blocks from the other designers.  I think Spin Cycle is a great addition to all my blocks so far.  Make sure to post your blocks Instagram and tag me @stacyiesthsu.  I would love to see your version of Spin Cycle.  Have a great day and say tuned for more great blocks from the other designers in the weeks to come!