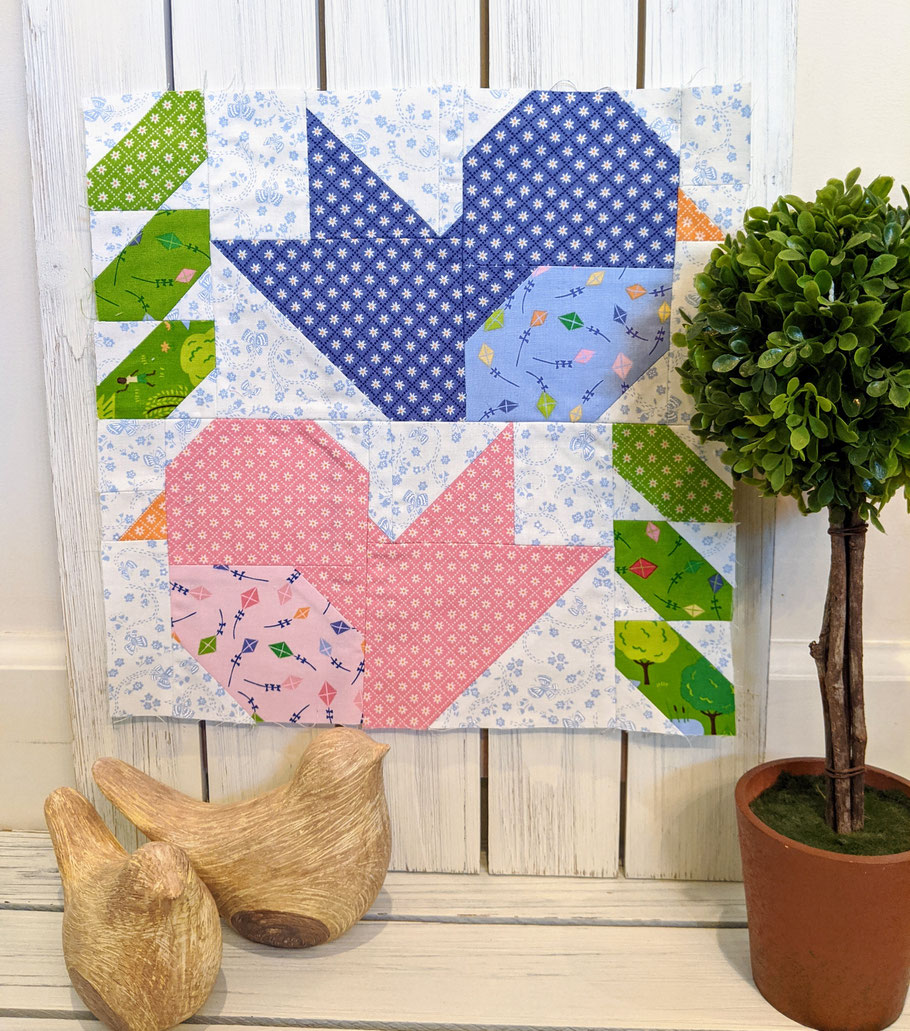 I have created an alternate version of Birdhouse and want to share how I made it and the pattern.  I really love this square because outside of Blockheads 3 it can be used for many other projects like a pillow or tote.  The block takes a little time to make but it is so much fun and the results are super adorable. The pattern is 12" and can not be scaled down.  You can click the little arrow on the top right corner of the pattern below to down load the alternate pattern.   YOU CAN ALSO DOWNLOAD PATTERN HERE.
Here are some photos and tips on how I created this block!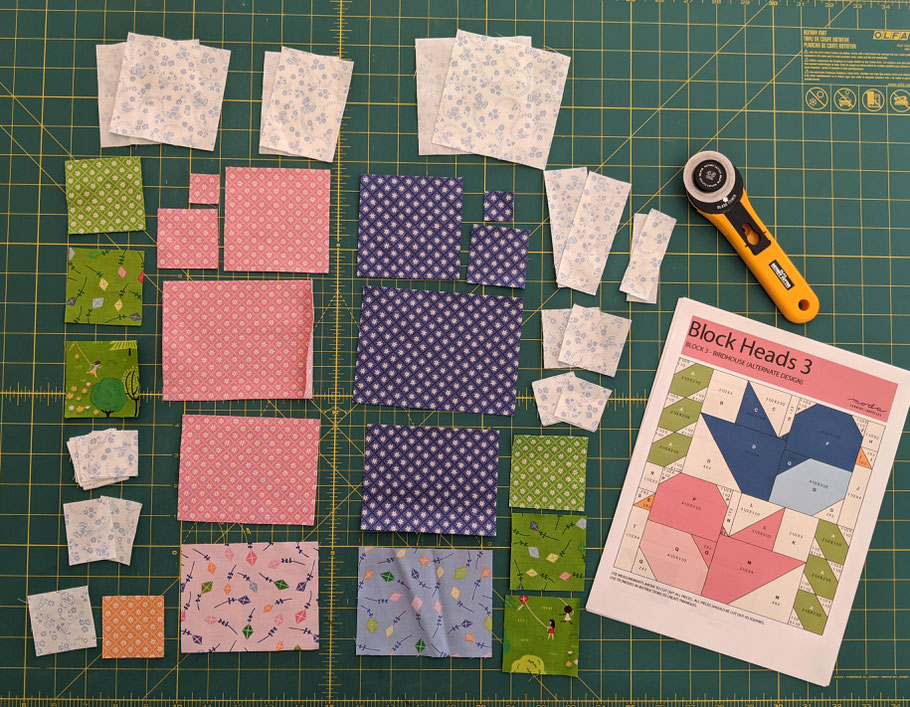 I cut all my blocks out according to the measurements on the pattern.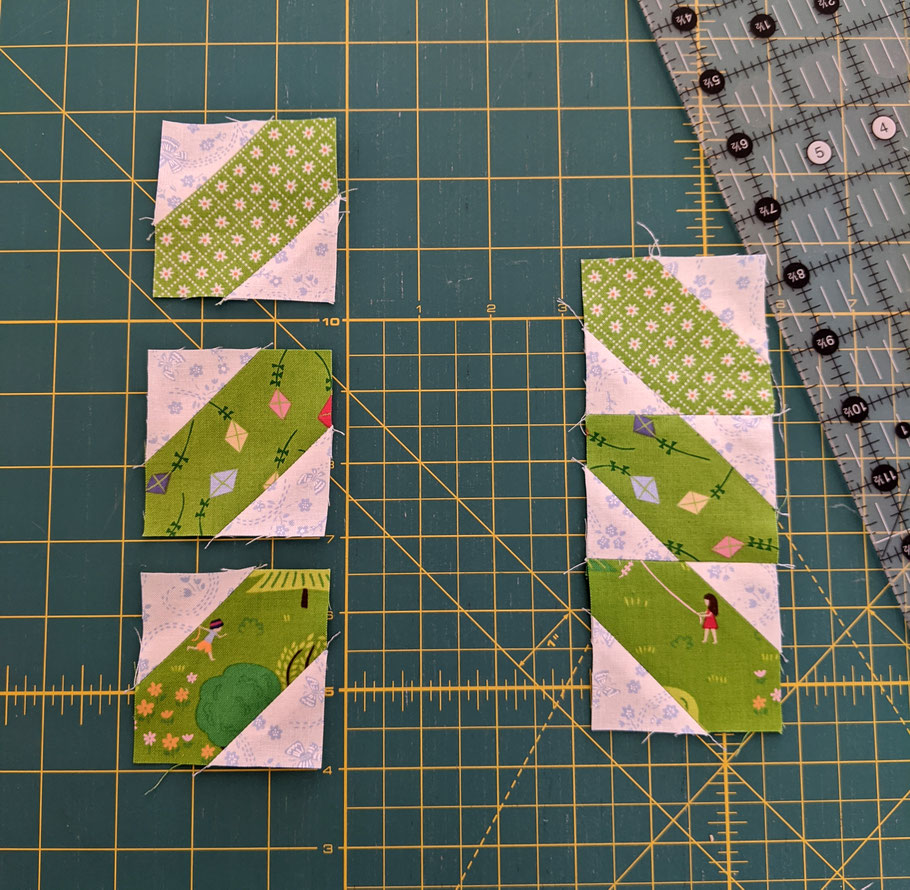 Using the Stitch and Flip method describe on page 6 of the instructions I created the leaves and then sewed them together.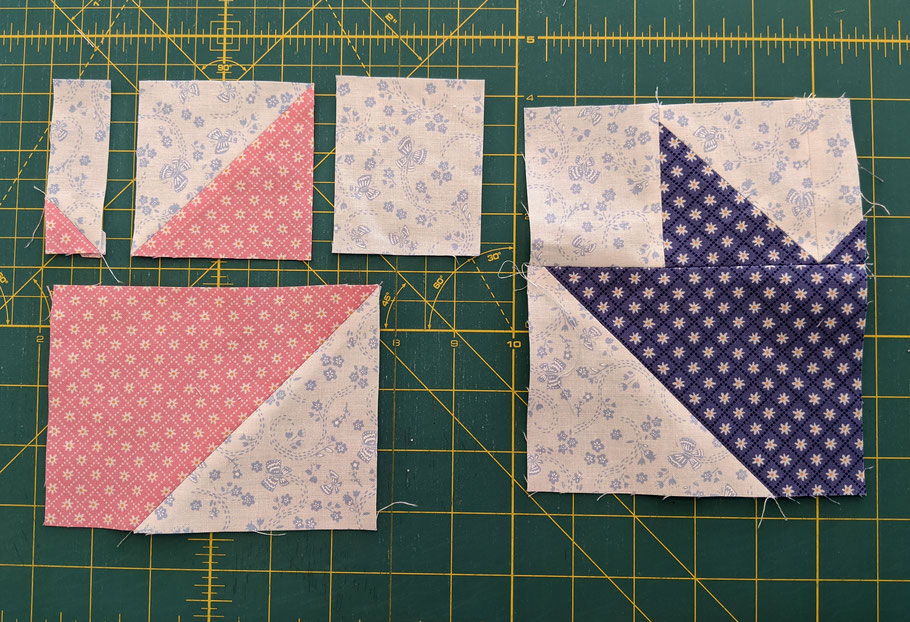 I used the Stitch and Flip and Half Square Triangle technique for the wings and body and then sewed the pieces together.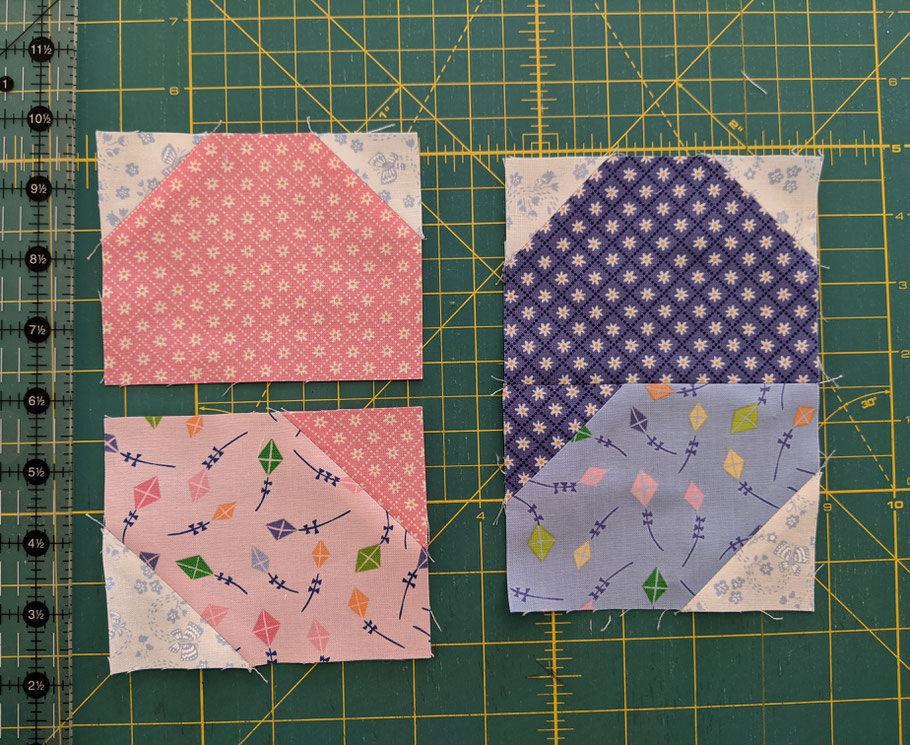 I did the same for the heard and chest of the bird.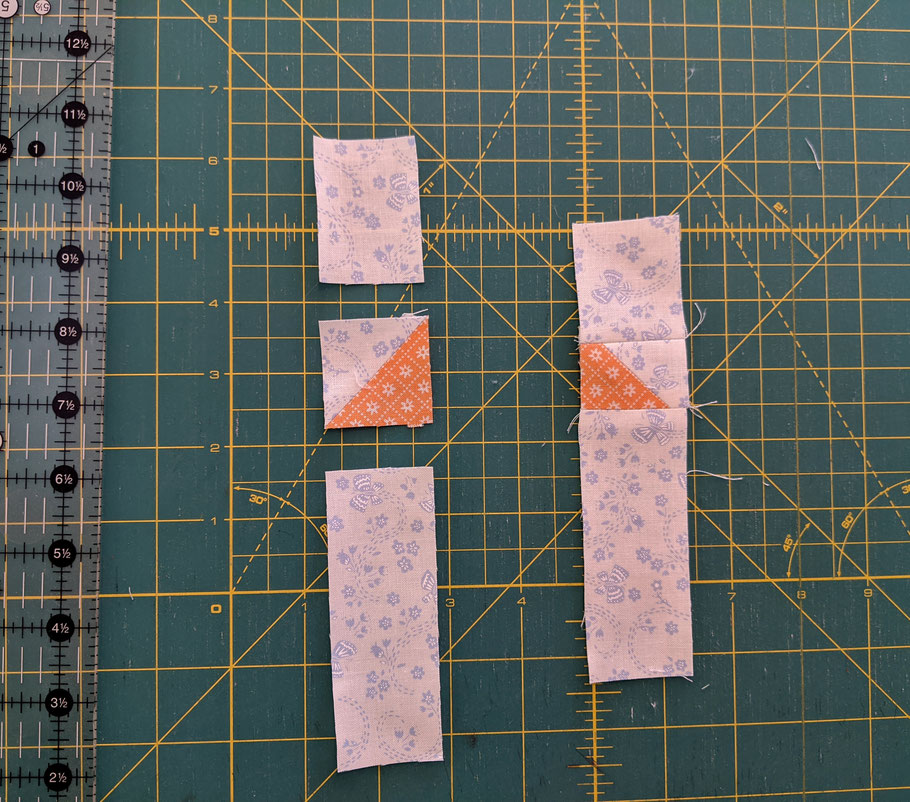 Here is the assembly of the beak.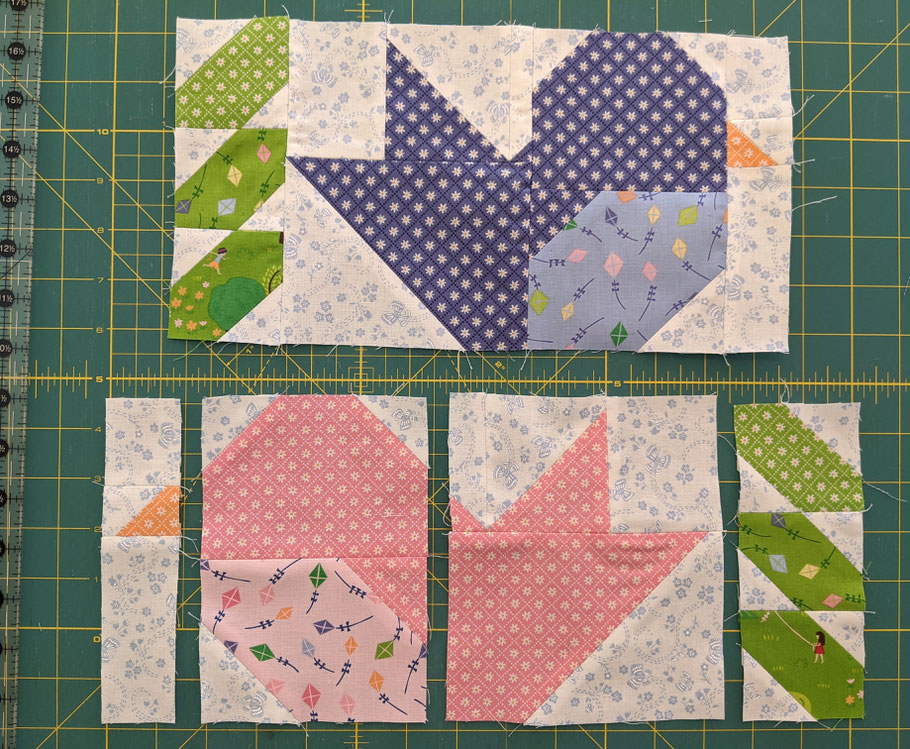 Now you assemble the units.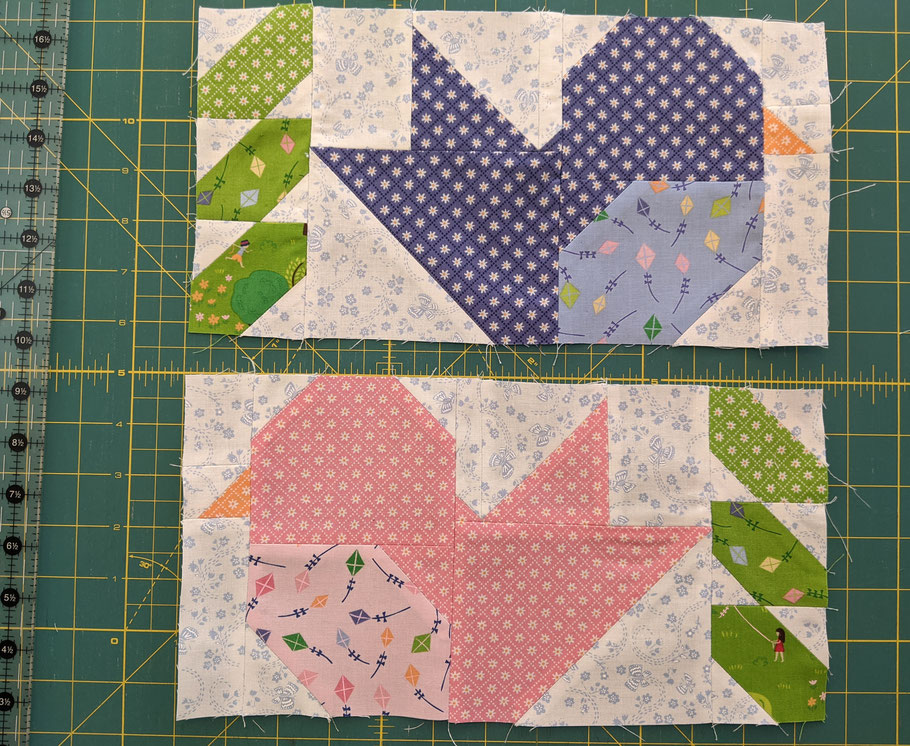 Then you sew the two birds together.