Hi Everyone and Happy Blockheads day!  Today is my block, Be My Neighbor. 
This block was inspired by my love of Mr. Rogers.  Being raised on a farm, I never experienced the neighborhood life like most.  When I watched Mr. Rogers as a child,  I loved the beginning when they would pan over the miniature town.  All the homes lined up in different colors.  I just thought it was so amazing.  
I created this block with a dark periwinkle background with bright colors for the little homes so that they pop.  I wanted it to be clean and modern so it is a very simple block and fun and easy to make.  I hope you enjoy making it and adding it to your Blockhead collection.  You can download the block HERE.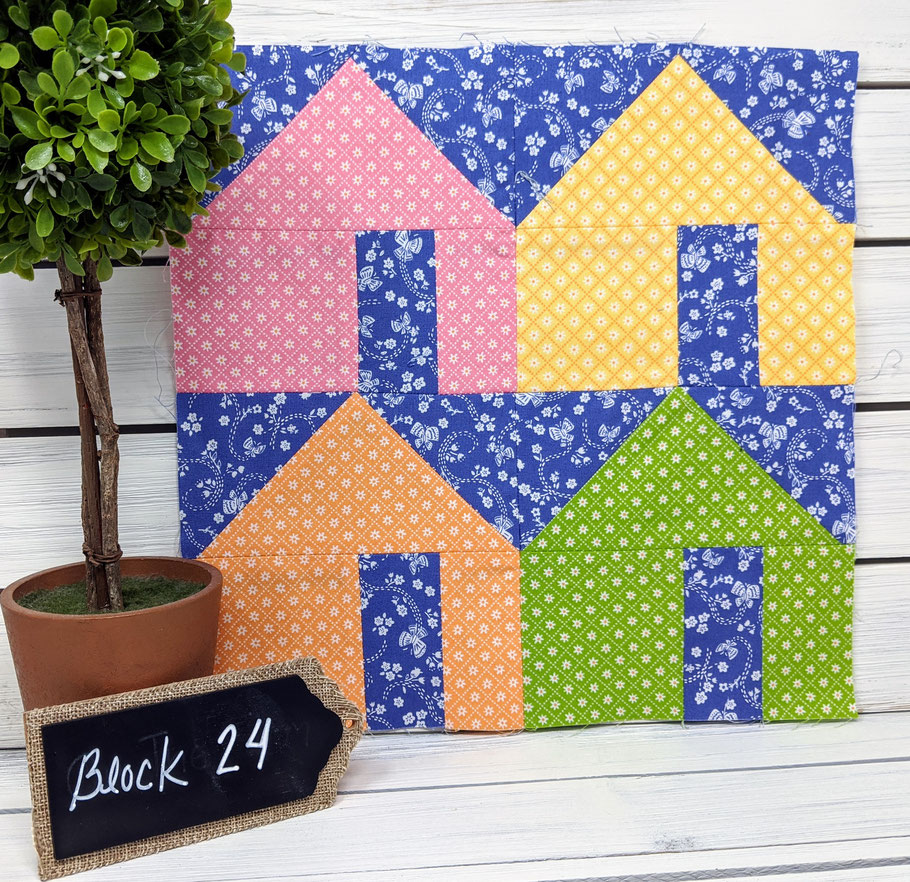 Also check out how all the the other blockhead designers created their block.