WOW...can you believe how close we are to the end of Blockheads 3.  I have to say, during this season of Corona Virus and elections this weekly sew along has been my saving grace.  It's been such a fun thing to look forward to and it has kept me sane.  As I have mentioned in post past, part of the fun of this series has been laying out all my blocks to see what looks best and just admire all the new skills I have learned.  Although it has been a lot of work I will be sad to see this ends soon.  You all are so inspiring and your blocks have inspired me to be a better designer.  I am so grateful for you all!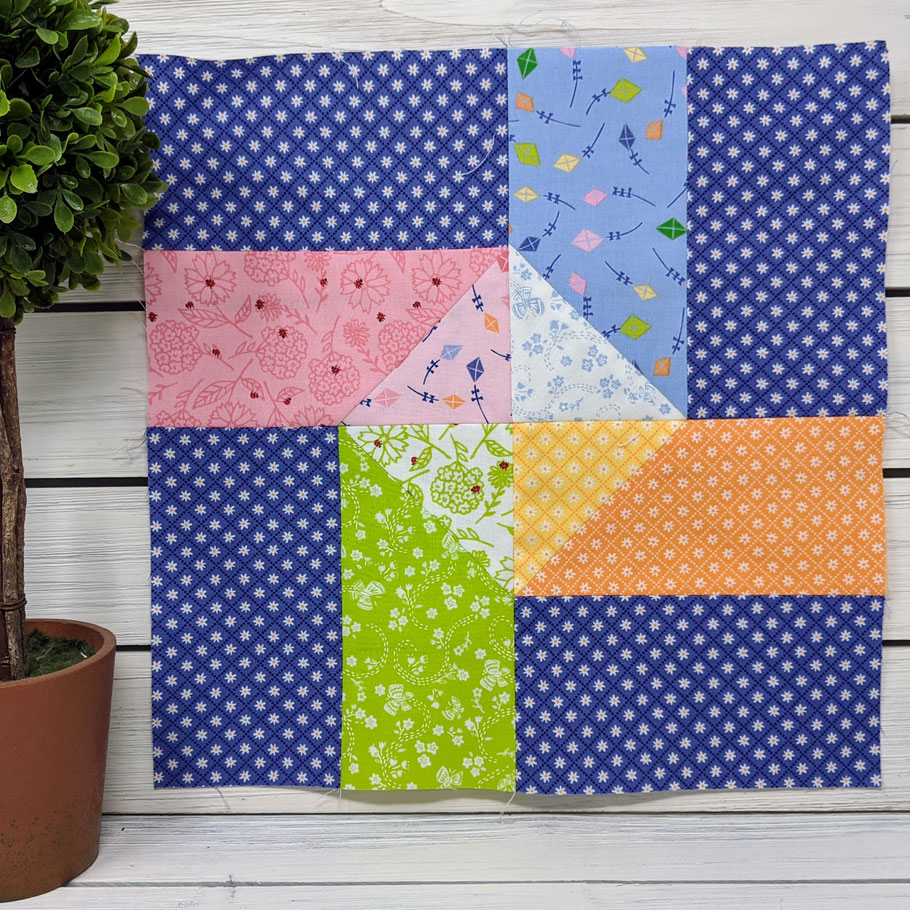 Well, let's get to business shall we.  Today is my last block in the series called Intersection.  Although it is a very simple block, with fun color placement, it can have a really great impact.  I really hope you enjoy making this block and I look forward to seeing all of your versions of this block.  You can download the pattern HERE.
Also, from this point forward, there will be a Layer Cake giveaway each week in the Moda Facebook Group. A Layer Cake of On The Farm is up for grabs this week. To enter that giveaway, go here to the Moda Facebook Group and leave the required comment under my post.