Happy Blockheads day!  I am so excited to share my block today called Stop Go.  This block was inspired by the constant stop and go of life.  There are times in our life where we are working, busy with kids and family and then there are times when we are forced to stop.  Usually completely out of our control like health issues, family crises or dare I say it a pandemic!  
I love this block because of all the possible colorways and layouts.  For my block I created four different options using my Holiday Essentials collection.  I feel like it looks great in any holiday and it is such a versatile block.
I hope you enjoy creating this block.  Click HERE to download the pattern.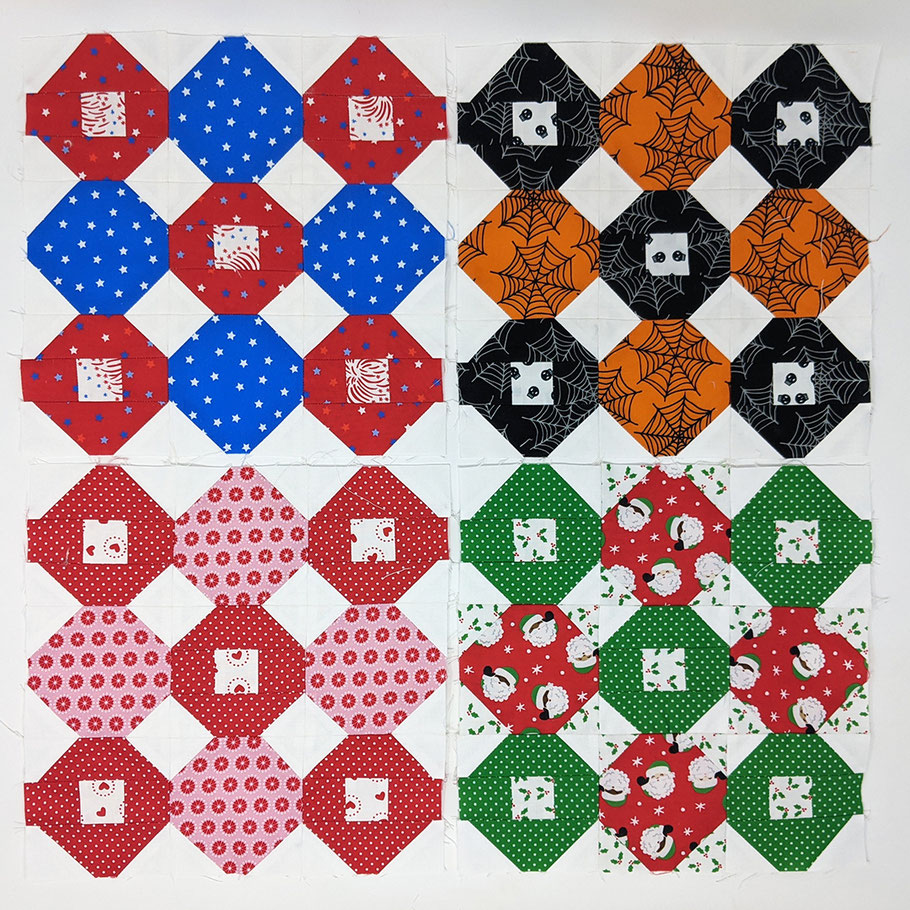 Also, visit my Etsy shop to see new patterns and fabric bundles from Joyful Joyful. Click HERE to go to my store.